THIS SITE IS UNDER CONSTRUCTION
Val Lewton.org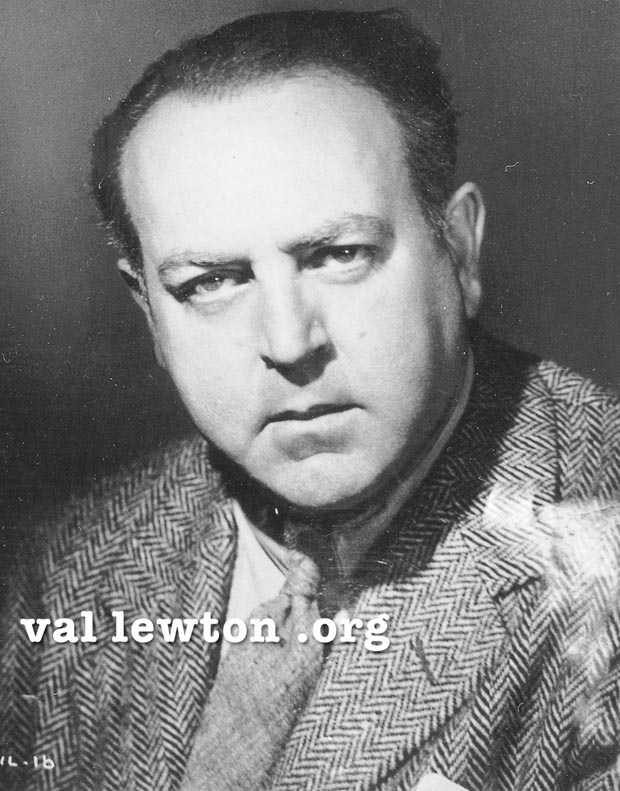 ---
Where the Cobra Sings - 1932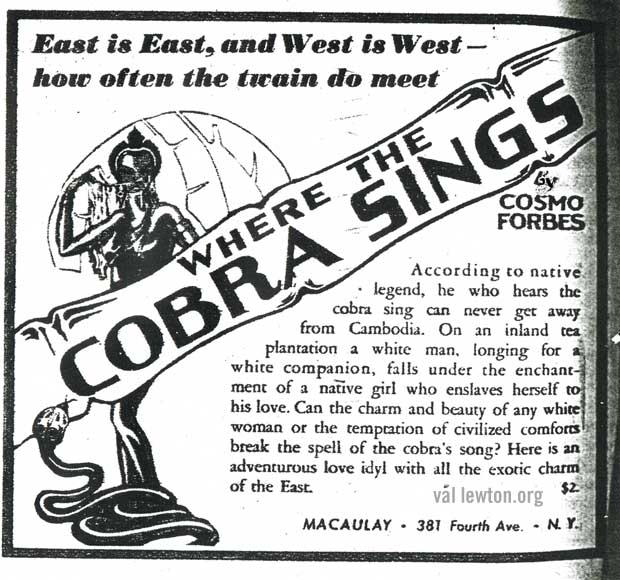 Where the Cobra Sings - written by Val Lewton using the pseudonym Cosmo Forbes.
New York Times advertisment April 17, 1932
---
Sword of the Cossack
[Below] 1932 Times Literary Supplement review of Lewton's novel Sword of the Cossack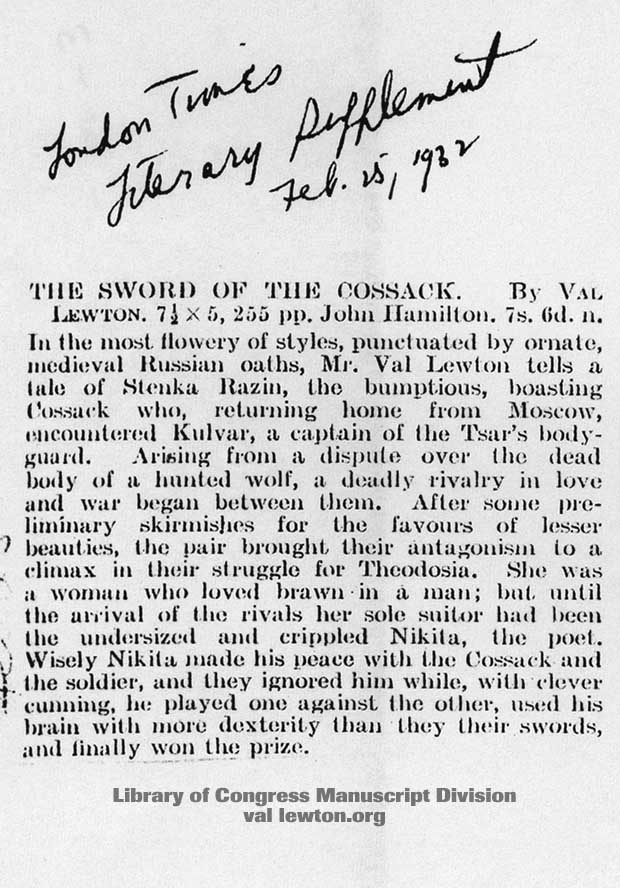 ---
No Bed of Her Own / No Man of Her Own
[Below] Promotional image for "No Man of Her Own" starring Clark Gable during production when the film was still titled after Lewton's novel No Bed of Her Own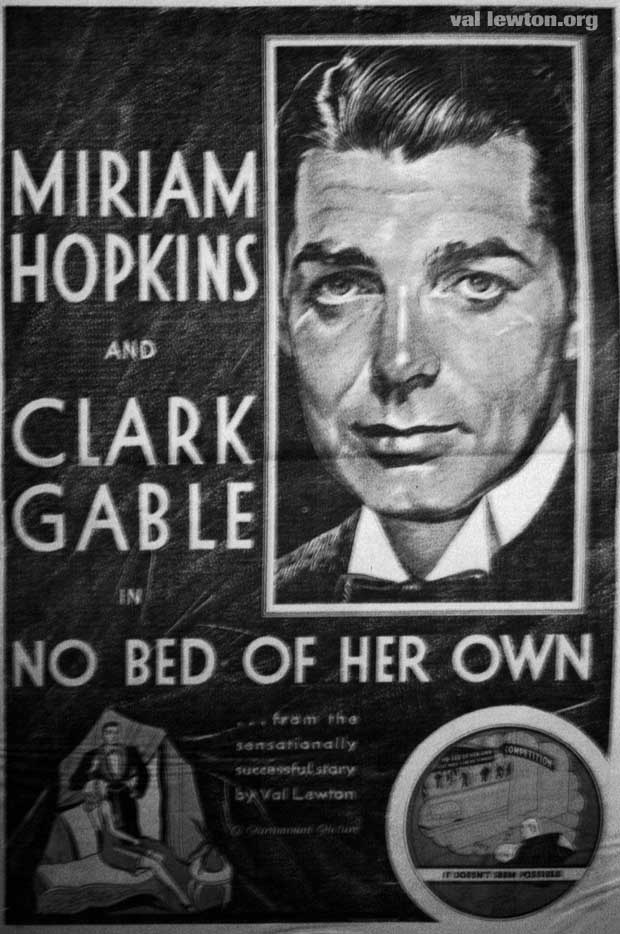 ---
Cat People - David O. Selznick
[Below] Congratulations to Val Lewton from David O. Selznick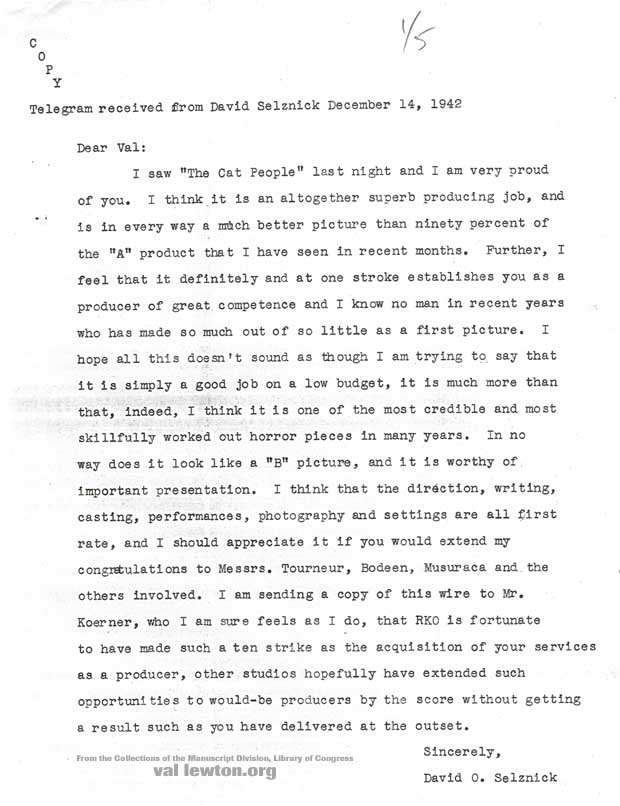 ---
March 27, 2018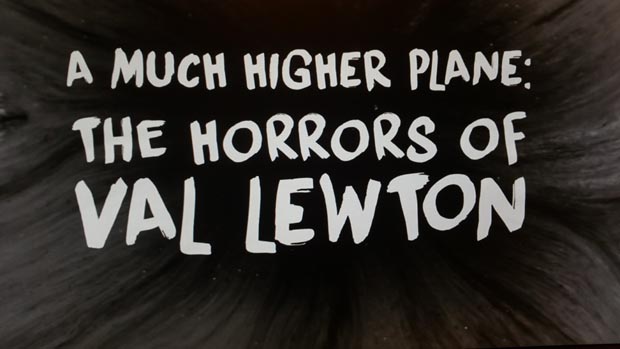 Filmstruck is currently featuring a 5 minute Val Lewton documentary along with a set of 6 films for viewing. The documentary is partially history and partially opinion with director Joe Dante presenting the information. Visually "A Much Higher Plane: The Horrors of Val Lewton" is heavily interspersed with film clips from Cat People, I Walked with a Zombie, Bedlam, The Body Snatcher, etc, as Dante describes the qualities of Lewton's movies versus the more common fare of 1940s horror.
Also, Dante's commentary places Lewton in the context of his role as a competitor against the Universal horror films, that RKO's hope was that Lewton would bring in some low cost box office success (which he did, particularly with the multi-millions brought in by Cat People).
Dante praises Lewton's style and taste (without using either word) and contrasts Lewton's approach with the expectations of a B-Movie production in Hollywood, for example particularly mentioning The Wolf Man (which Dante points out as being a well made film) as what Lewton was trying to transcend.
AMAZON: Get the FilmStruck app
---
More Lewton info will be added here as we are able to pull information from the older Lewtsonsite.com and the 1997 I Walked with a Zombie mini-site.
---